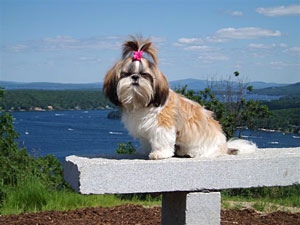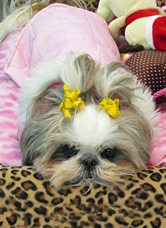 Windsong Shih Tzu maintains a small breeding program in an effort to assure quality, not quantity in the puppies we produce. Our dogs and puppies are family raised in a clean healthy environment and are "pre-spoiled" before being sold. We offer an extensive written guarantee against genetic health problems as well as terms and conditions that protect our puppies and their new family. Our dogs are tested for several genetic health issues, including kidney and liver function, to perpetuate a quality breeding program. We breed from top champion bloodlines and the health, temperament and beauty of our puppies sets us apart from others.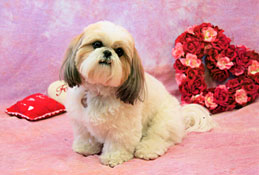 We love to maintain contact with our extended Windsong family and offer lifetime after sale support as well as a return home policy at any time, for any reason. We are committed to our puppies and offer these services to insure the health, happiness and quality of life for puppies as well as their owners.
We encourage any Windsong owner to join our Facebook page, "Windsong Shih Tzu Lovers Group." This private page offers updates from new puppy owners, amusing photos and anecdotes, and informational posts that I provide that are breed specific as well as current and useful. It is a fun way to learn, stay in touch and view current pictures and videos of our newest litters.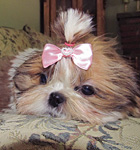 Our dogs are registered with the American Kennel Club (AKC) and are carefully selected to produce not only beauty, but excellent temperaments and health. Windsong strongly believes in a well rounded dog! Many of our puppies have become certified therapy dogs that visit children's hospitals & nursing homes.
We have a very small breeding program and it will remain that way so that we can give the individual time and attention to our adults and puppies as they deserve and require. They are our pets and are considered part of our family. All of our dogs live inside of our home and have the finest accommodations including the ability to come and go freely to their own fenced patio!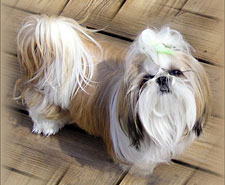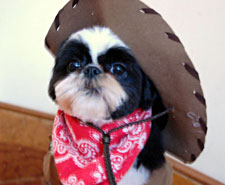 Because we have such a strong loving bond with all our adult dogs and get extremely attached to new puppies, we want to be assured our puppies are going to loving homes and therefore we screen all potential new owners and ask that you fill out an application.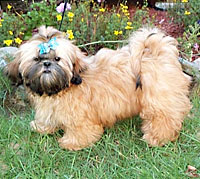 After the litter is born, photo updates of the puppies are provided to you so you can watch your puppy's progress during the eight week period that he/she needs to be with their mother. Each puppy goes home with a puppy pack that includes:
A record of shots and wormings
A pedigree
Grooming comb for your puppy's face
Written contract/guarantee
Information booklet on feeding, housebreaking, grooming, vaccines, all natural flea & tick prevention and much more!